A hot water cylinder is an impertinent system to put in every household. With the help of this equipment, you can save space, reduce freezing, convenient to use, prevent contamination and enhance water pressure. With all these added benefits, it is no wonder more homeowners are installing a hot water cylinder in their home. Don't be a cyli-nder, give this system a crack!
These are the many advantages of using a hot water cylinder
Free up space
A hot water cylinder allow you to save space with as you do not need a feeder tank in your property. As it doesn't depend on gravity so it can be installed anywhere in your space. This makes it easier to make the most if you live in a confined space that would've been harder with an open vented system. A hot water cylinder is typically used by those who are adding a loft conversion in their house, removing a cold-water tank, want to fit the system in a place as little as a cupboard, or want to install it outside of the loft. You can make an extra bedroom or space with all that extra room!
Enhance your water pressure
A hot water cylinder is not dependent on gravity hence there is little distance for the water to travel which means you have a much-improved water pressure system. If you are not happy with your current water pressure, a hot water cylinder can enhance your water pressure system making you have better showers. They also have safety devices in their systems to make sure you pressure level is safe.
Decreased risk of contamination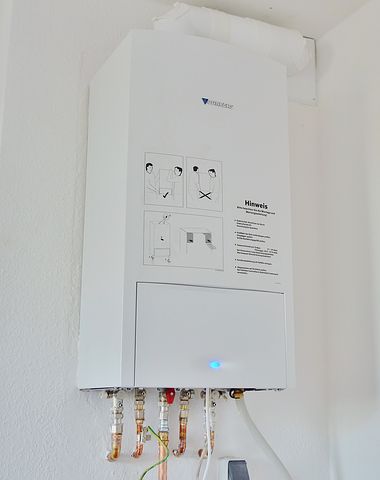 There is less chance of pollution as a hot water cylinder is a small system compared to a big tank of water. The system is sealed completely shut to make sure no drop of pollution goes through your taps. This ensures your drinking water is completely crystal clear and contamination-free. Don't have to worry about being poisoned in your own home.
Decreased risk of freezing
During the freezing cold of the winter, homeowners tend to experience the issue of a frozen water pipes and tank. As these pressurized systems get water from the hot water cylinder this reduces the risk of your water system freezing. You won't have to worry about winter or leaving you house for too long, as there is a less likely chance for freezing to occur in your system. You will always have peak room temperature water in your household.
Can be installed efficiently
People usually believe that installing a new water system will talk a long time, but a hot water cylinder can be added in just a few days. With this system, you can rely on it being installed within a week giving you crystal clear water with the snap of your fingers. This all depends on your current system, the location you want to install the system.
A hot water cylinder is an effective system for your property. This system will allow you to maximize the space in your loft, is easy to set up, reduce the risk of contamination and freezing as well as advanced water pressure. Enjoy your showers, your drinking, doing your washing, a relaxing bath session and all the other important tasks you need a good water pressure system provides for your households. With an unvented system you can be confident you have an efficient tank of water to cater to all your needs. You can assure you'll have space that you can be proud to call yours.